Cognition : An Erica Reed Thriller Episode 2 The Wise Monkey (Online)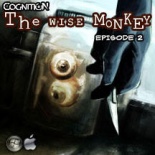 Infos
Contexte
Élu Meilleur jeu PC de l'année 2013 par la communauté PA !


The Wise Monkey
Quand un proche d'Erica est kidnappé par The Wise Monkey, un tueur en série obsédé par les horribles mutilations de ses victimes, Erica se lance dans une course contre la montre pour sauver sa vie. Avec l'affaire The Wise Monkey entre ses mains et le FBI déjà débordé, elle ne devra compter que sur elle-même pour trouver le tueur avant qu'il ne soit trop tard encore une fois.
Description
* Jeu en anglais mais il existe un patch Fr.
Captures d'écran
BONUS
•
Wallpapers
(0)
•
Artworks
(0)
•
Scans CD
(0)
•
Vidéos
(2)
•
Goodies
LIENS UTILES
•
En savoir plus...
•
Démo
•
Patch
•
Jeu complet
•
Sauvegarde(s)
•
Discussions sur ce jeu
•

CONTRIBUTEURS
Fiche réalisée par Yonah.
Merci à Ghylard pour la patch Fr.