The Walking Dead : A New Frontier Saison 3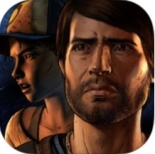 Infos
Contexte
Clémentine revient, toujours un peu plus grande et déterminée, soutenue cette fois par Javier et de nouveaux personnages. Maintenant ce n'est plus la jeune fille qui est protégée mais c'est elle qui doit honorée une promesse faite à une amie.

Épisode 1 : 'Ties That Bind' Part One : le 20/12/2016
Épisode 2 : 'Ties That Bind' Part Two : le 20/12/2016
Épisode 3 : 'Above the Law : le 28/03/2017
Épisode 4 : 'Thicker Than Water' : le 25/04/2017
Épisode 5 : From the Gallows : Les marcheurs envahissent le campement de Nouvelle Frontière, laissant Javier, Clementine et leurs alliés dans une situation difficile. Les tensions au sein de la famille Garcia atteignent des sommets. Tandis que de vieilles promesses reviennent vous hanter, comment choisirez-vous à qui accorder votre confiance et qui protéger ?
Description
* Jeu en anglais pour l'instant.
BONUS
•
Wallpapers
(0)
•
Artworks
(0)
•
Scans CD
(0)
•
Vidéos
(6)
•
Goodies
LIENS UTILES
•
En savoir plus...
•
Démo
•
Patch
•
Jeu complet
•
Sauvegarde(s)
•
Discussions sur ce jeu
•

CONTRIBUTEURS
maitrelikao