The Office Quest (Online)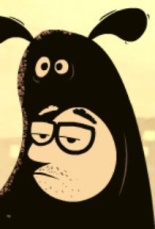 Infos
Contexte
Tous les jours au bureau se ressemblent : vous appuyez sur les mêmes touches, participez aux mêmes réunions ennuyeuses, portez la même grenouillère de monstre... jusqu'au jour où un événement à la fois étrange et magique se produit. Vous devez maintenant vous éclipser à tout prix !
Description
The Office Quest est un jeu d'aventure « point and click » grand public qui plaira à tous ceux qui ne supportent plus de rester au bureau. Profitez d'une histoire remplie d'humour visuel, de puzzles, d'énigmes et d'adultes sérieux vêtus de grenouillères.

* Jeu sans voix, interface en français.
Captures d'écran
BONUS
•
Wallpapers
(0)
•
Artworks
(0)
•
Scans CD
(0)
•
Vidéos
(1)
•
Goodies
LIENS UTILES
•
En savoir plus...
•
Démo
•
Patch
•
Jeu complet
•
Sauvegarde(s)
•
Discussions sur ce jeu
•

CONTRIBUTEURS
Ghylard / maitrelikao