Lume & Lumino City
Il y a peu, grâce à YAZ, j'ai découvert
Lume
, un jeu court (1h30 à 2h) et magnifique.
Lume
est entièrement réalisé en papier découpé et le résultat est incroyable : c'est l'un des plus beaux jeux auquel j'ai joué.
Il est disponible à la ventre sur
le site officiel
et sur
steam
(entre autres).
On incarne une petite fille qui doit rétablir le courant électrique dans la maison de son grand-père, un inventeur.
Pour cela, il nous faudra résoudre une série d'énigmes charmantes et très bien pensées.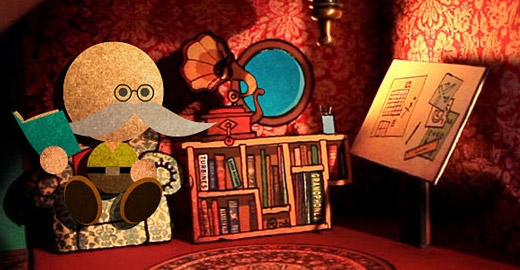 Lume
a eu un succès bien mérité et très logiquement les développeurs se sont attelés à une suite de grande envergure.
L'histoire n'est plus confinée à une petite maison, vous avez désormais une ville à explorer.
La bien-nommée
LUMINO CITY
.
Et là, croyez-moi, la petite équipe de
State of Play
a mis les bouchées doubles.
Le résultat est tout simplement merveilleux !
Il faut le voir pour le croire !
Les artistes au travail :
Et pour terminer, voici le film annonce car c'est encore mille fois plus beau quand ça bouge :
Une telle créativité, une telle chaleur font plaisir à voir.
Chez
State of Play
, l'imagination a pris le pouvoir !